How to Login And Register
After uploading One Billion Signals App you need to log in before you can see the signals. After a few simple steps you will begin to receive signals. Also you can use all features of application 10 days for free.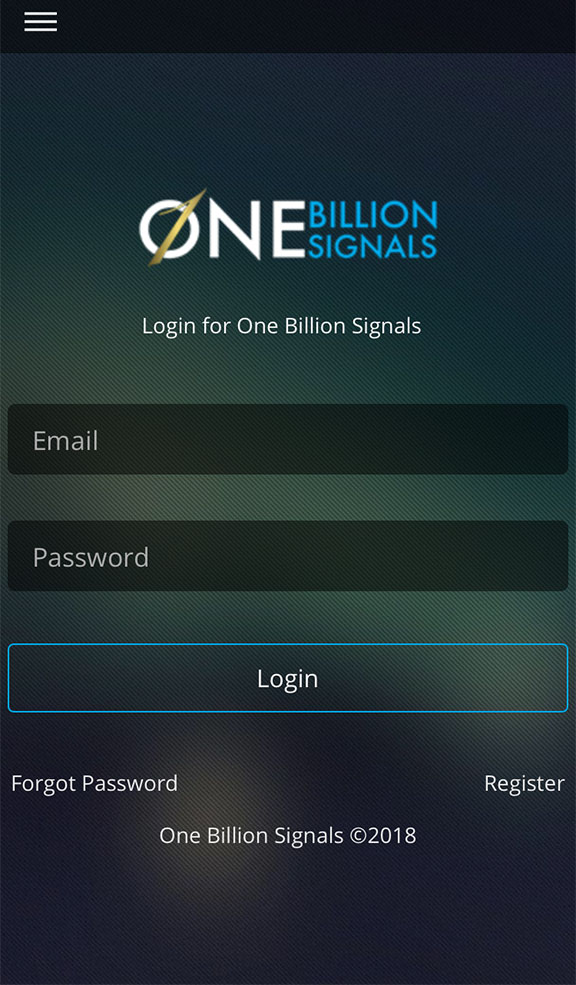 If you are a member of OneBillionSignals just write your email and password then you can log in. If you don't remember your password just click on "Forgot Password" and you will receive the new email for your forgotten password.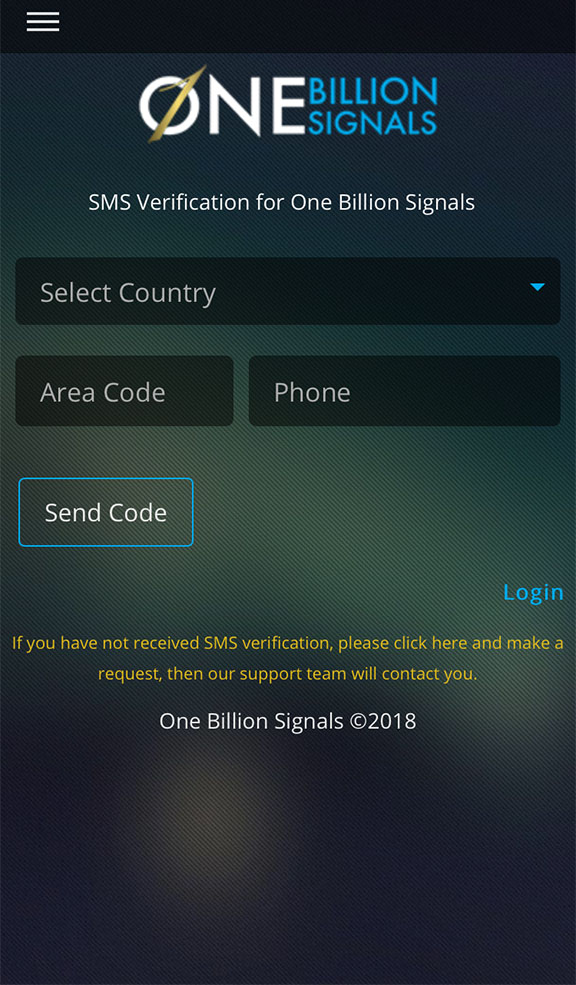 If you are not a member of OneBillionSignals, first step you need to do verify your phone number or email address. Just write your phone number, if you haven't number you may use the email address. When you fill in the small form we will send a verification code to your mobile phone or email address.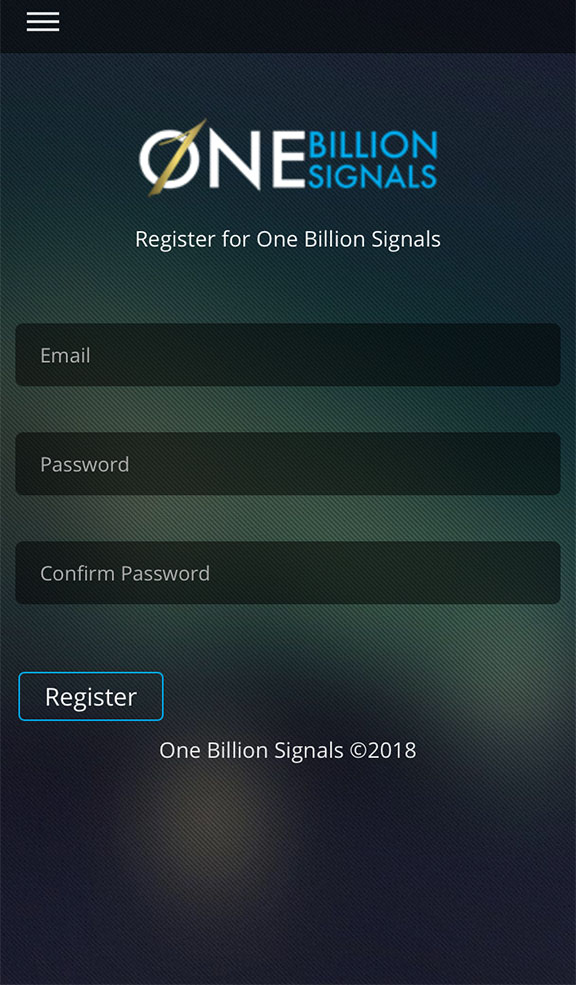 After the verification, you must fill the form correctly. The requested information is used to activate your membership. If you have problems while you are a member, please contact our team, please.